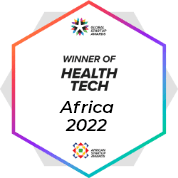 Best Health Tech Company in Africa 2022 - Global Startup Awards

Digital Innovation Award 2022 - Bumrungrad International Hospital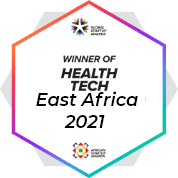 Best Health Tech Company in East Africa 2021 - Global Startup Awards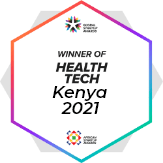 Best Health Tech Company in Kenya 2021 - Global Startup Awards
Why invest in My 1Health?
36,000+ patients assisted
Seamless patient journey for accessing medical facilities in Africa and worldwide
Partnerships with leading hospitals such as Bumrungrad International Hospital, Apollo Hospitals, American Hospital Dubai, and growing
Facilitates treatment for patients with general health concerns to the most complex medical conditions
Interested in Investing?
We proudly announce that My 1Health successfully raised its seed round in 2022, taking us closer to realising our objectives. Our excitement grows as we continue to develop our product and aid more patients in accessing specialised healthcare services regionally and worldwide.
Be part of our mission to transform patients' access to specialised healthcare services.
If you're interested in learning more about our company and investment opportunities, please contact us. As we continue to grow and succeed, we appreciate your support.